"Onboard" Teammates like Tom Brady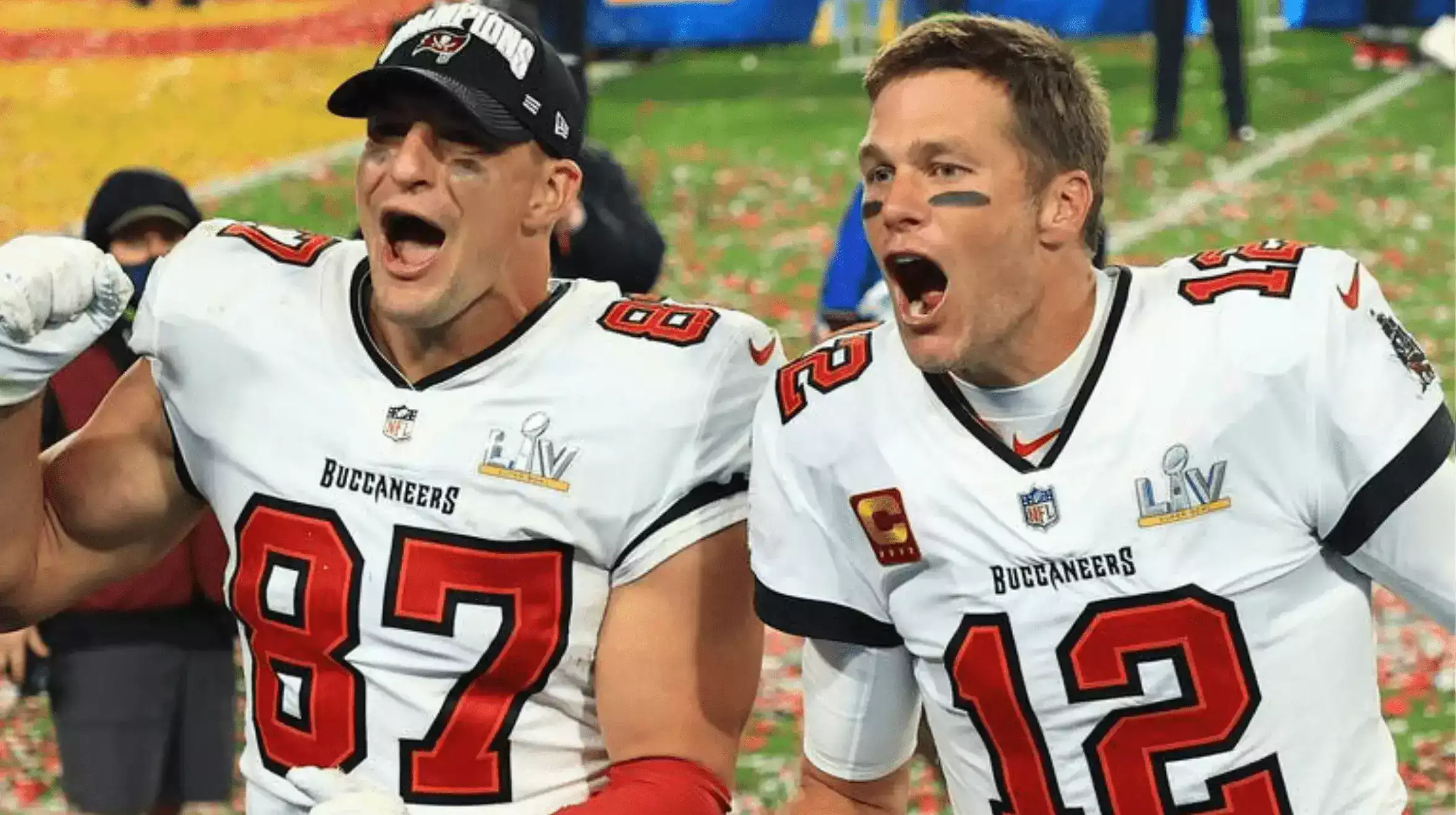 "Tom Brady spent time after practice with every rookie or new acquisition to make sure they were on the same page. He wanted them to understand his thinking; and know what they were thinking. So that on Game Day he had a relationship with everybody on the field no matter how new they were to the team," according to NFL's Gronk talking about his former teammate on Fox Sunday.
In a similar conversation with teammate O.J. Howard: "It should be everyone on the same page, everyone coming with their hard hat every day."
This is echoed in "the stories of how Tom greets new teammates—Hi, I'm Tom—as if he needed the introduction," reports Albert Greer in Sports Illustrated. More details on how Brady coaches individual players HERE.
"Tom, he expects us to come to work with a lot of energy and to compete every single day. And we set these goals, and we gotta put in the work to achieve these goals. That's what he expects from us every single day, to go out there with our goals in mind, give it our all and compete with energy. If we do that, as you know, we got all the talent in the world, all the talent we need to get to where we want to go," added second-year slot receiver Scotty Miller, as reported by SI's Greer.
VS. CONSTRUCTION ONBOARDING
Compare that "onboarding" to most Construction leaders. For years, any time I was the "new guy" I was on my own. Had to prove myself. Even had a couple times when the PM – or even the PE – was openly hostile to me.
Always overcame it, but how much more productive would the overall team have been if there had been a Tom Brady at the helm?
And how much better would my life have been those initial weeks if I had felt respected? Felt valued from the start?
How do YOU treat the "new woman" or "new man" on your team? Do you personally onboard them? Get to know them? What could be a more important way to invest your leadership time?
https://constructionacceleratortm.com/lean-onboarding-programs