Free eBook
Free Download to your email address.
No further personal information required.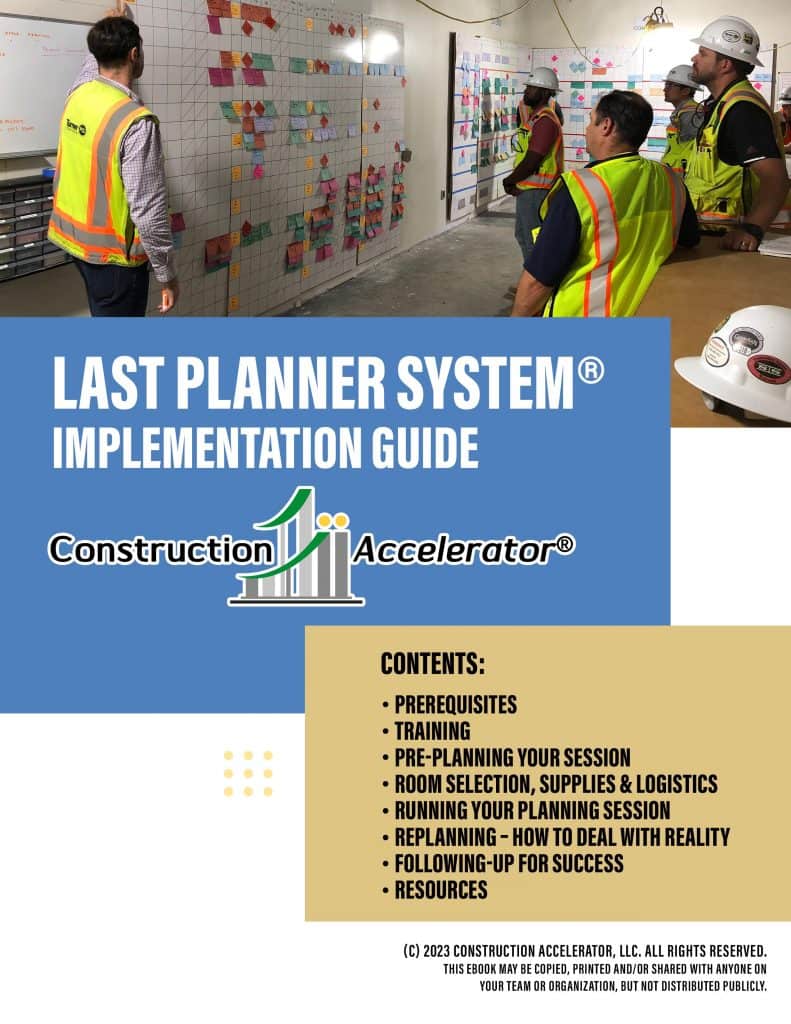 If you need to implement the Last Planner System(R), this guide has a thorough approach that we have field-proven on over 200 projects in over a thousand sessions for dozens of companies. It is filled with our techniques and tips, developed in the last 15 years.
We do not win on the project. We win in PRECONSTRUCTION." This thorough guide is the product of over 75 collaborators and has been used by AGC and LCI in public workshops.